Black's the colour of the season; oh, and so are blue, green, and purple. Always one to favour the flaming red, I had some serious lipstick envy as I watched my friend own the room with her Insolent Plum shade by Estee Lauder.
Women are totally working bolder shades that command attention because they're no longer just associated with the Goth or Rocker Chick look. Offbeat, individualistic, dramatic, fun, eclectic, and a great way to get noticed, they have so much more to offer.
Everyone from Dior and Rodarte to Marc Jacobs, Vivienne Westwood, and Marni have embraced the beauty trend on the runways this year. Very editorial, high fashion and luxurious-looking, the key is to pair your vampy pout with a perfectly innocent fresh face.
With that in mind, let's take a look at the hottest colours of the season and help you get your hands on them already: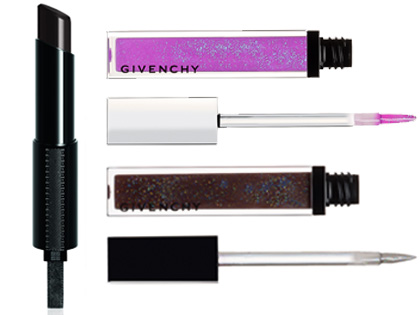 Givenchy Rouge Interdit Vinyl Noir Révélateur Lipstick: If you're looking for the perfect black, you've hit the jackpot with this one. It's bold, high-shine, and plumps up your lips for that perfect pout.
Givenchy Gelée D'Interdit Lip Gloss: We're loving the Electric Purple and Celestial Black shades from this line-up, both of which pair perfectly with the Rouge Interdit Vinyl Noir Révélateur Lipstick. The glosses are sheer with just a hint of colour and have a balm-like texture that doesn't make your lips feel like a sticky mess.
Bobbi Brown Art Stick in Harlow Red: Great colour pay-off, the art stick is a lip liner and lipstick rolled into one; just tip the point sideways to get the desired look.
Bobbi Brown Luxe Lip Color: The rich formula feels extremely luxurious, as does the crest-embossed gold tube. Bond, Brocade, Plum Brandy, and Your Majesty are our top picks from this palette of lipsticks that glide on seamlessly to deliver a high-impact finish.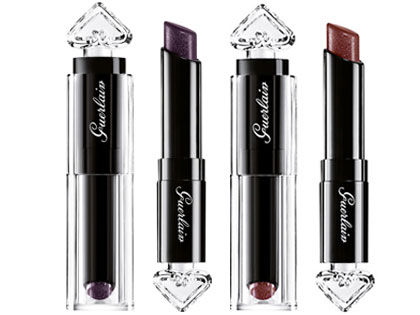 Guerlain La Petite Robe Noire Lipstick: Try the Leather Blazer or Black Perfecto; both shades are vibrant with their natural radiance. They're light-weight, long-wear, and have just a hint of fragrance for some Zsa Zsa Zsu.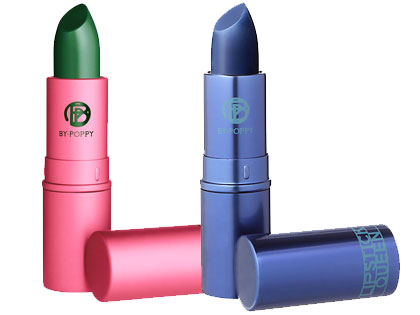 Lipstick Queen Frog Prince: Make everyone green with envy with the Frog Prince, which transforms from green to pink to rose, depending on the pH levels of your skin. More of a tint than a lipstick, it's smack out of a fairy tale and totally worth it.
Lipstick Queen Hello Sailor: Kylie Jenner put blue back on the map with her Skylie Lip Kit that sold out within minutes. For an affordable and easily available dupe, try the Hello Sailor shade instead. It's got a blackberry tint and very nautical vibe that's totally on point.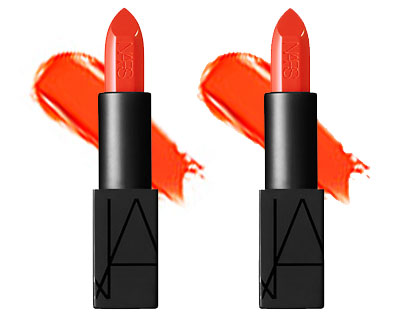 NARS Audacious Lipstick: The Geraldine shade, while a tad safe, is very seductive and on trend with bold lipsticks. With a satin-like finish and great colour pay-off, this one's the way to go for beginner's who aren't ready to rock the plums, blues and blacks yet.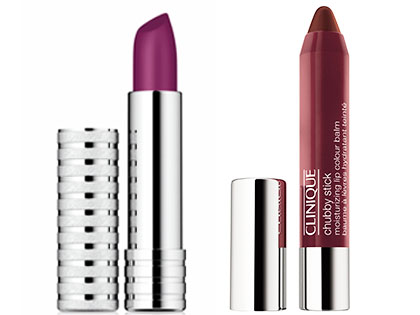 Clinique Soft Matte Lipstick in Plum: It's long-lasting, very creamy, and won't feather, dry out or stain. Also, a good plum just makes your lips look fuller and photographs really well. Ready for that #Selfie?
Clinique Chubby Stick Icon in Richer Raisin: This one has a matte finish but is extremely hydrating and will keep your lips moisturised, much like a lip balm.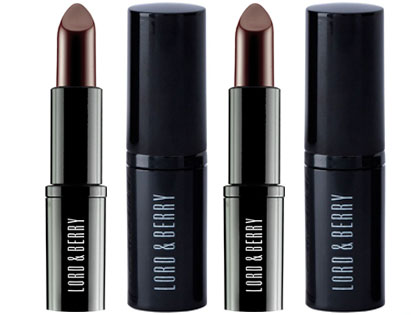 Lord & Berry Vogue Lipstick (Dramatic Ox Blood): A lipstick that's anti-ageing? Well, sign us up. The Lord & Berry formula is packed with 'signaline' to stimulate regeneration of cells and keep your lips smooth and plump. It looks like a lipstick, works like a lip balm, and hydrates like a moisturiser.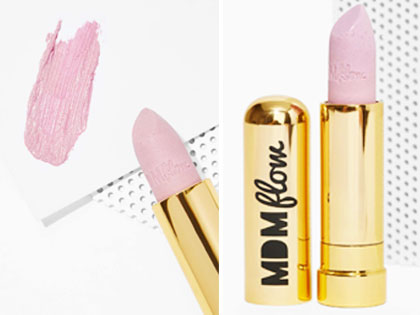 Mdm Flow Lipstick Milkshake: Very 90s pop star with its light purple rendition, the shade gets brighter as you rub your lips together thanks to the encapsulated pigments. So, let's purse those lips as often as we can.
Shop For Best-Sellers Here:
Comments
comments