Honestly, the easiest way to make the most of your beachwear during swimsuit season is to splurge on bikini tops and buy 2-3 versatile bottoms that you could pair them with. There's one for every budget, so you needn't even spend a whole lot to snag a statement piece. Let's start creating your summer closet, one cute and sexy swimsuit at a time: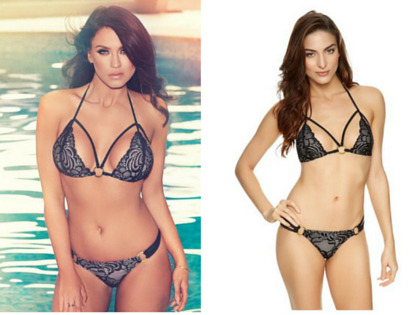 Ann Summers, Mai Lace Bikini Top
Great for all body types, the lace top is a good way to keep it classy while the gold ring and strap details push the envelope just enough. More poolside than beach worthy, we'd reserve this halter top for sundowners and parties at a private venue.
Buy here.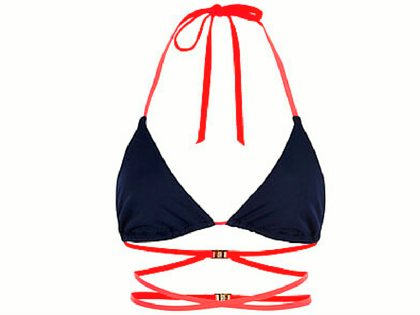 L'Agent By Agent Provocateur Women's Eleena Bikini Top
Sexy in all its details, we're loving how the straps work their way down to the waist and mid-back. Wear this with high-top bottoms and you could easily give the illusion of wearing a monokini.
Buy here.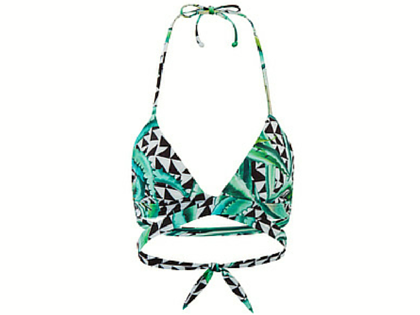 Mara Hoffman Bikini Top
This wraparound style is reversible to white, and is made using fabric that has inbuilt SPF50 sun protection. And while the brand's signature aloe print is fun and playful, it's the functionality of the bikini top that makes this one a must-have.
Buy here.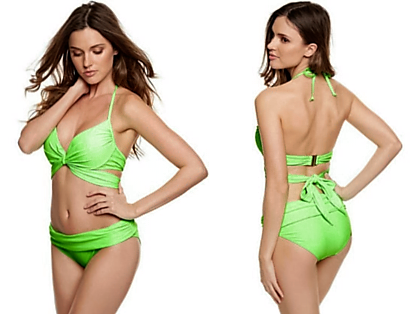 Ann Summers, Mimosa Bikini Top
A bold plunge neckline pulled together by a double back strap that ties in a bow, well, this bikini top is sexy, pretty and cute, all at the same time. Also, that colour!
Buy here.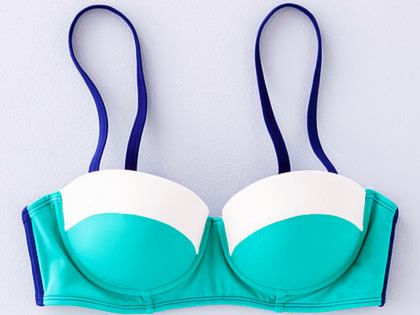 Boden Bikini Top
For great support when going fo a swim, we recommend this vintage cup size bikini top that's perfectly in sync with the nautical vibes of the season. You could clash and contrast your bottoms (think pink) or stick to an indigo blue for a more uniform look.
Buy here.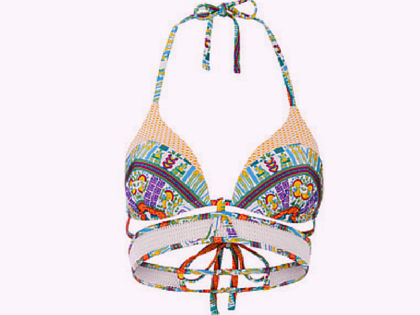 Paolita Women's Chariots Artemisia Bikini Top
If you're looking for luxurious fabrics, you've found your match in this Grecian-inspired top. Picture wearing the piece on a cruise or when you go sailing, maybe with some bikini bottoms or drawstring pants. The mesh panel at the waist is detachable while the rest of the bikini can fit to size by tightening the strings.
Buy here.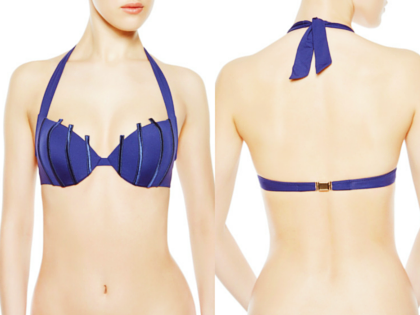 La Perla Push-Up Bikini Top
The La Perla bikini top screams haute couture with its luxe lines and statement details. The halter tie and single gold clasp at the back are quite enough to firmly hold you in place, thanks to the corset style boning of the top.
Buy here.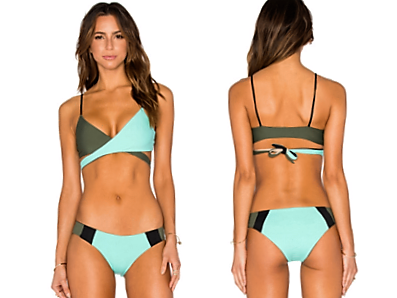 Chloé Reversible Bikini Top
Another one for the pool, the top's a statement piece that would pair well with funky neckpieces, silver waist chains, or even a stack of tangled bracelets. Dress it up for the party or down for the beach, this sophisticated bikini is a must-have for the season.
Buy here.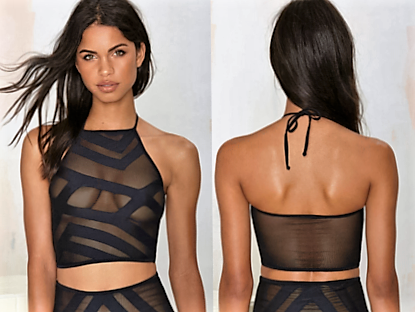 Lee + Lani Tel Aviv Mesh Bikini Top
There's a fine line between sexy and trashy and this, right here, is it. The mesh strategically peering through the opaque panels provides just the right amount of oomph, while the high neck and mid-waist keep things classy by extending beyond the bikini lines.
Buy here.
Shop For Best-Sellers Here:
Comments
comments